Welcome to Nautilus Luxury Villa Phuket, in Patong Beach
Situated in the heart of Patong, Villa Nautilus is a beacon of elegance and luxury overlooking the tranquil Andaman Sea. Our luxury villa offers an unparalleled retreat ideal for families, friends, or couples looking to indulge in a serene yet vibrant tropical paradise.

Nautilus Luxury Villa Phuket in Patong Beach
Unrivaled Panoramic Views from Your Exclusive Nautilus Luxury Villa Phuket in Patong
Nautilus Luxury Villa Phuket, perched gracefully on a verdant hillside in Patong, embodies the quintessence of luxury living amidst the embracing elegance of nature. As a valued guest, you're welcomed into a realm of modern architectural finesse paired with unrivaled panoramic vistas of the serene Patong Bay.
Our villa is a striking testament to the seamless blend of modern luxury and the natural grandeur Phuket has to offer, providing a sanctuary of elegance and tranquility in the vibrant heart of the region.
The contemporary, expansive interiors of Nautilus Luxury Villa Phuket are adorned with tasteful furnishings, epitomizing a blend of comfort and luxury.
Each room is conceived as a personal retreat, outfitted with high-end amenities to cater to your every whim, ensuring an ambiance of unparalleled comfort.
The commodious living areas, private swimming pool, and sun-kissed terraces unfurl a canvas of relaxation and entertainment opportunities, while also serving as vantage points to soak in the breathtaking seascapes that envelop the villa. Your journey into the epitome of luxury living amidst the captivating allure of Patong, Phuket unfolds at Nautilus Luxury Villa Phuket.
Airport Pick-up
Arrive in style and comfort with our exclusive airport pick-up service, ensuring a seamless transition from the moment you land in Phuket.
Housekeeper Services
Maintain a pristine living space throughout your stay with our professional housekeeping services, dedicated with daily cleaning.
In-house cinema
Experience the magic of cinema in the comfort of your villa with our in-house cinema facility, complete with plush seating and a vast selection of films.
Training Tennis Court
Serve and volley under the warm sun at our private tennis court, perfect for leisure play or competitive matches amidst a beautiful setting.
Laundry Services
Enjoy the convenience of our on-site laundry services, ensuring a hassle-free stay with fresh and clean attire whenever you need.
Swimming Pool
Dive into relaxation in our inviting swimming pool, set against the backdrop of picturesque Patong Bay.
Spa & Wellness
Escape to a world of wellness. Our spa facilities provide a sanctuary of rejuvenation amidst the bustling heart of Patong
Immense Aquarium
Our grand aquarium is a serene escape, offering a glimpse into the vibrant marine life of Phuket, adding a touch of tranquility.
See All Facilities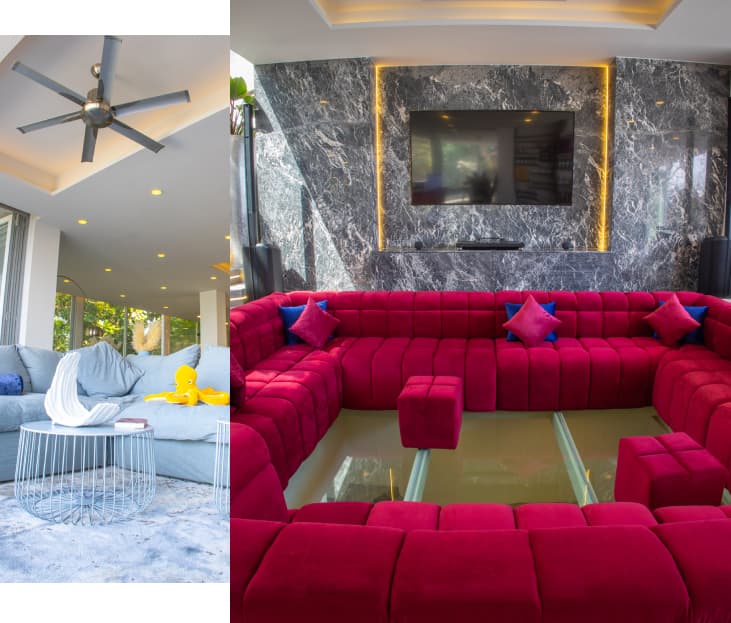 a mix between luxury and relaxation
A World-Class Stay Experience Catering to Every Need in Nautilus Luxury Villa Phuket
At Nautilus Luxury Villa Phuket, the zenith of architectural elegance harmonizes with the tranquility of nature, crafting a residence where every nuance is meticulously honed to perfection. Here, luxury, comfort, and functionality meld seamlessly, bestowing a haven of upscale living in the bustling heart of Patong. As our esteemed guest, from the moment you step inside, you will be enveloped in a sphere of lavishness that is quintessentially Nautilus Luxury Villa Phuket.
Our villa is conceived to offer an unwavering aura of comfort while epitomizing luxury at every juncture. The contemporary yet elegant design, intertwined with high-end amenities, lays the foundation for a stay that is destined to be remarkable. Each day at Nautilus Luxury Villa Phuket is an invitation to revel in a lavish escapade, where your comfort is our paramount concern. Your journey into a luxurious living experience amid the captivating allure of Patong, Phuket, unravels at Nautilus Luxury Villa Phuket.
Gallery
ENJOY WORLD-CLASS STAY EXPERIENCE
Luxury Embodied in Every Detail
Embark on a journey of opulent living at Nautilus Luxury Villa Phuket, where meticulously curated interiors rendezvous with a wide array of world-class amenities. Every corner of our luxurious haven epitomizes sophistication, marrying modern aesthetics with traditional Thai grace. Step beyond the threshold into an exquisite exterior that resonates with the calm waters of Patong Bay, offering a tranquil haven amidst the splendors of nature.
Indulge in an array of premium amenities meticulously crafted for your relaxation and entertainment. From invigorating spa treatments to private screenings in our in-house cinema, every facility is tailored to gratify your whims and desires.
Our devoted staff is at your beck and call to ensure a seamless and enriching stay, making every moment at Nautilus Luxury Villa Phuket a luxurious escape. Immerse yourself in a stay experience that transcends the mundane, where each day unfolds as a journey of indulgence in the vibrant heart of Patong, Phuket. Experience the epitome of upscale living at Nautilus Luxury Villa Phuket, where every detail is designed for an unparalleled luxury experience.
See Rooms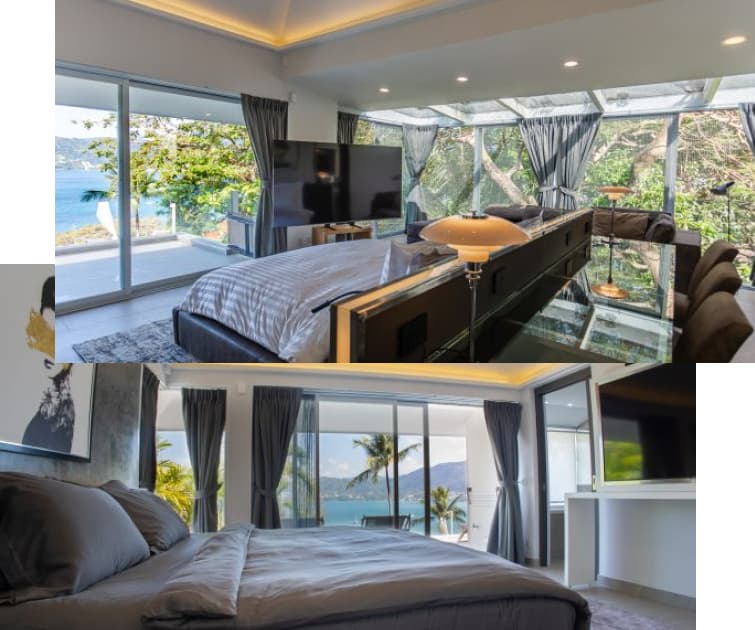 ENJOY WORLD-CLASS STAY EXPERIENCE
Step into a realm of luxury and elegance as you explore the intricate interior design of Villa Nautilus. Each space within our villa is a blend of modern aesthetics and traditional Thai elegance, meticulously curated to provide a lavish yet comfortable ambiance. From the plush furnishings to the high-end appliances, every aspect of the interior design is chosen with our guests' ultimate comfort and luxury in mind. The expansive living areas, private bedrooms, and modern bathrooms offer a perfect blend of elegance and functionality, ensuring a stay filled with refined luxury.
Discover More
The exterior of Villa Nautilus is a true reflection of Phuket's natural beauty, combined with modern architectural elegance. The villa's sleek lines and contemporary design harmoniously blend with the lush greenery and tranquil waters of Patong Bay that surround it. Our expansive terraces offer a perfect vantage point to soak in the mesmerizing sea views, while the inviting swimming pool and sun loungers provide a serene escape in the heart of nature. The well-manicured gardens add a touch of tropical charm, creating a peaceful sanctuary where luxury meets natural beauty.
Discover More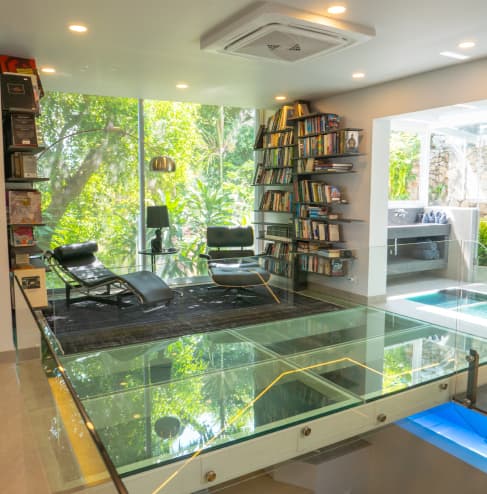 Location: Nestled in the heart of Patong, Phuket.
Accommodation: Luxurious bedrooms with en-suite bathrooms.
Amenities: State-of-the-art kitchen, private cinema, fully-equipped gym, serene meditation room, and more.
Recreation: Private training tennis court, inviting swimming pool, and a serene spa & wellness center.
Services: Dedicated housekeeping, laundry services, and exclusive airport pick-up.
Nearby Attractions: Close proximity to vibrant nightlife, exquisite dining, and beautiful beaches of Patong.
Discover More

Nautilus Luxury Villa Phuket Patong Beach
Uncover a Spectrum of Activities and Wonders
Dive into a realm where opulence intertwines with adventure at Nautilus Luxury Villa Phuket.
Our coveted location in Patong unveils a treasure trove of activities and natural wonders awaiting our distinguished guests. From rejuvenating spa retreats within the serene confines of our villa, to exhilarating cruises aboard the Illuzion boat over the crystalline waters of the Andaman Sea, and the explorations of pristine beaches alongside the vibrant cultural richness of Phuket, each day heralds a journey of discovery.
Embrace the luxury, seize the adventure, and craft indelible memories amidst the exotic charm of Phuket at Nautilus Luxury Villa Phuket. Each moment spent here is a step into a world where luxury forms the backdrop to a thrilling narrative of adventure and exploration.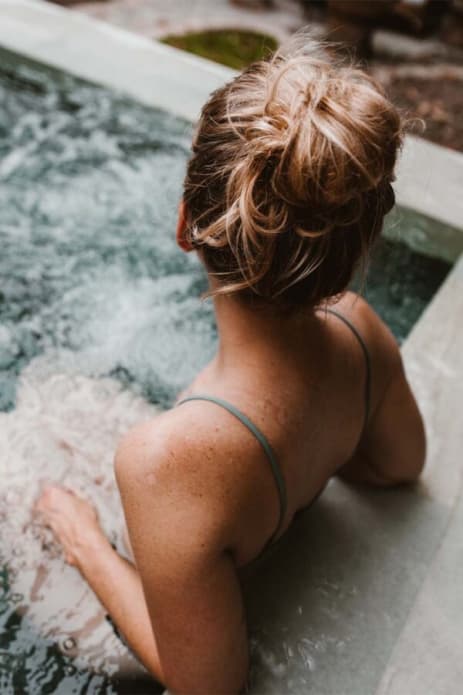 Indulge in a sanctuary of wellness right within Villa Nautilus. Our on-site spa offers a serene escape, providing a range of rejuvenating treatments and therapies. From traditional Thai massages to modern wellness treatments, immerse yourself in a realm of relaxation under the expert hands of our professional therapists. The tranquil ambiance of the spa, complemented by the soothing aromas of natural oils, provides the perfect backdrop for a rejuvenating experience.
Wellness and SPA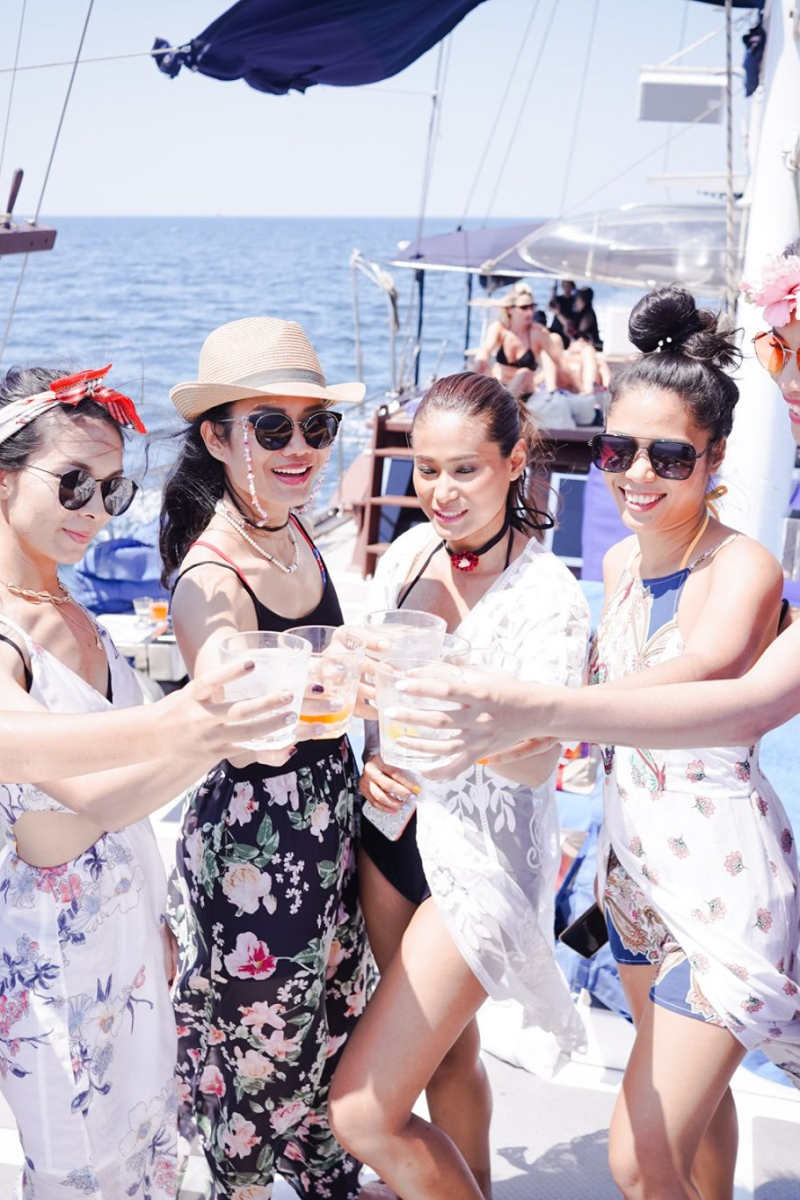 Embark on a nautical adventure aboard the Illuzion Cruise Boat, a luxury vessel offering exquisite cruises around the Andaman Sea. Discover the serene beauty of the surrounding islands, dive into crystal-clear waters, and enjoy gourmet dining under the stars. The Illuzion Cruise Boat promises a day of luxury, adventure, and unforgettable memories on the tranquil waters of Phuket.
Start Sailing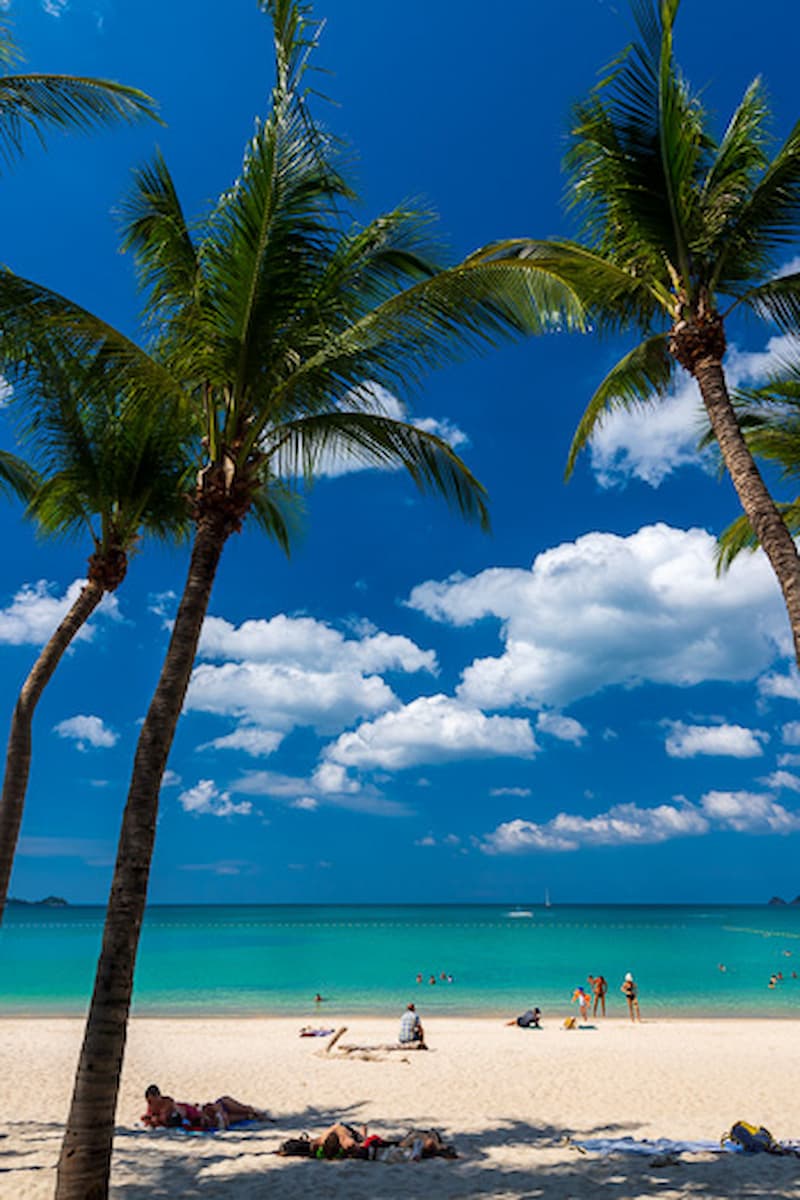 Phuket, a gem in the Andaman Sea, is home to some of the most beautiful beaches in the world. Venture out to explore the golden sands of Patong Beach, the tranquil shores of Kata Beach, or the pristine beauty of Surin Beach. Each beach has its own unique charm, with opportunities for water sports, sunbathing, and beachfront dining. Beyond the beaches, Phuket offers a rich cultural experience with its historic temples, bustling markets, and vibrant nightlife.
Discover More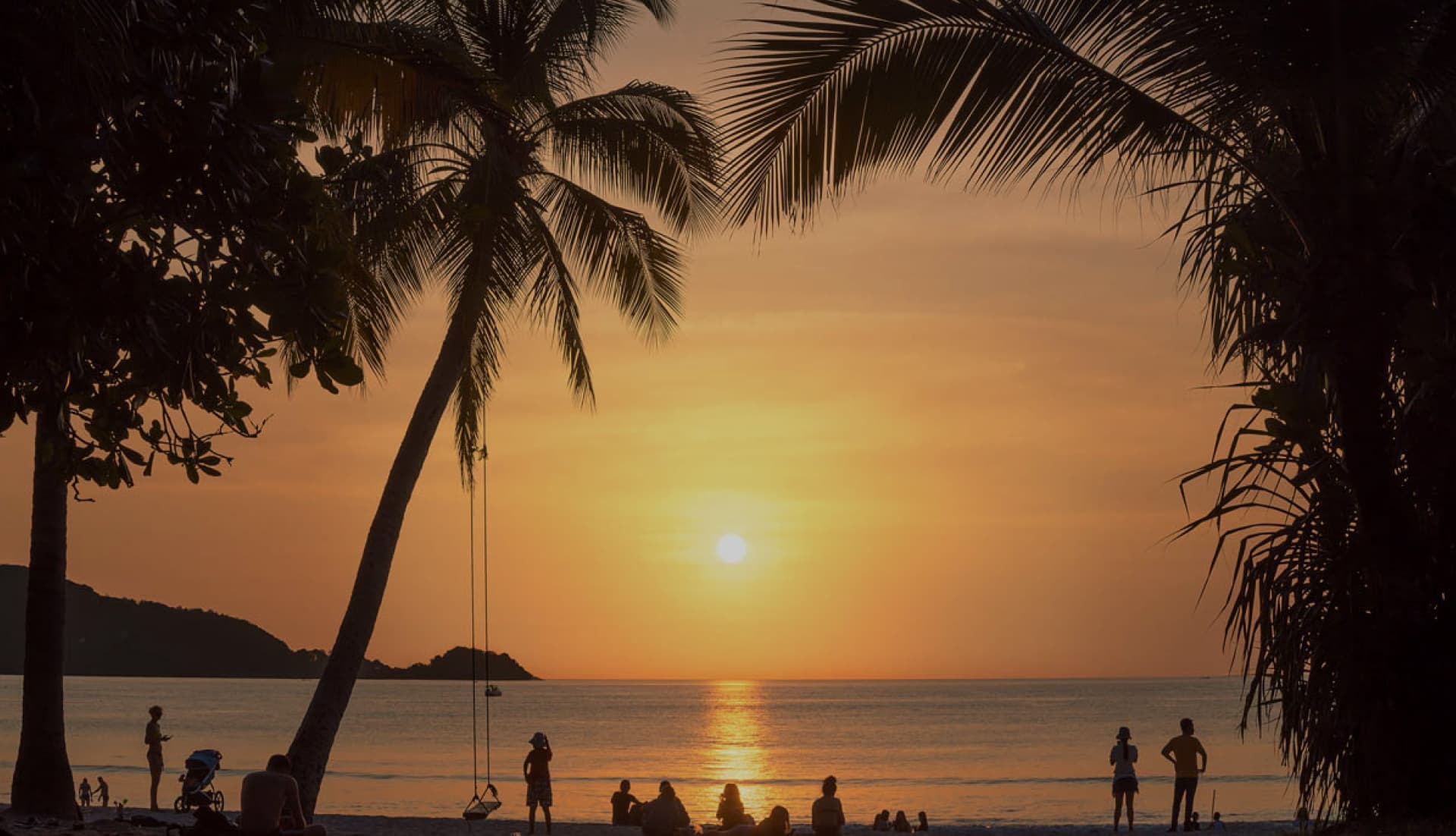 Customer Reviews
"Everything here was great: the staff, the room layout, the property amenities with sea view pool, and the quality of the food. But the high point is the view from the sea."
Inspired by Elegance, Surrounded by Serenity, Crafted for Luxurious Tranquility
ENJOY WORLD-CLASS STAY EXPERIENCE
At Nautilus Luxury Villa Phuket, your comfort is our magnum opus, with each detail meticulously crafted to echo luxury. Seated in the lively core of Patong, Phuket, our villa embodies refined elegance. Each nook is thoughtfully conceived to augment your luxury voyage, from the custom-made furnishings to the tranquil ambiance that pervades our domain.
Our devoted team is at your beck and call, ensuring a seamless retreat. The serene spa, the bewitching cruises aboard the Illuzion Boat, and the captivating beaches of Phuket are more than mere activities – they are your passkey to a luxe existence.
The quintessence of a luxurious stay at Nautilus Luxury Villa Phuket is the liberty to savor each fleeting moment, to immerse in the unique fusion of tranquility and vivacity that we offer. Here, every day is a voyage through luxury, every moment a tribute to elegance. Your sumptuous escape in Patong beckons, where every detail transcends mere provision, embodying luxury.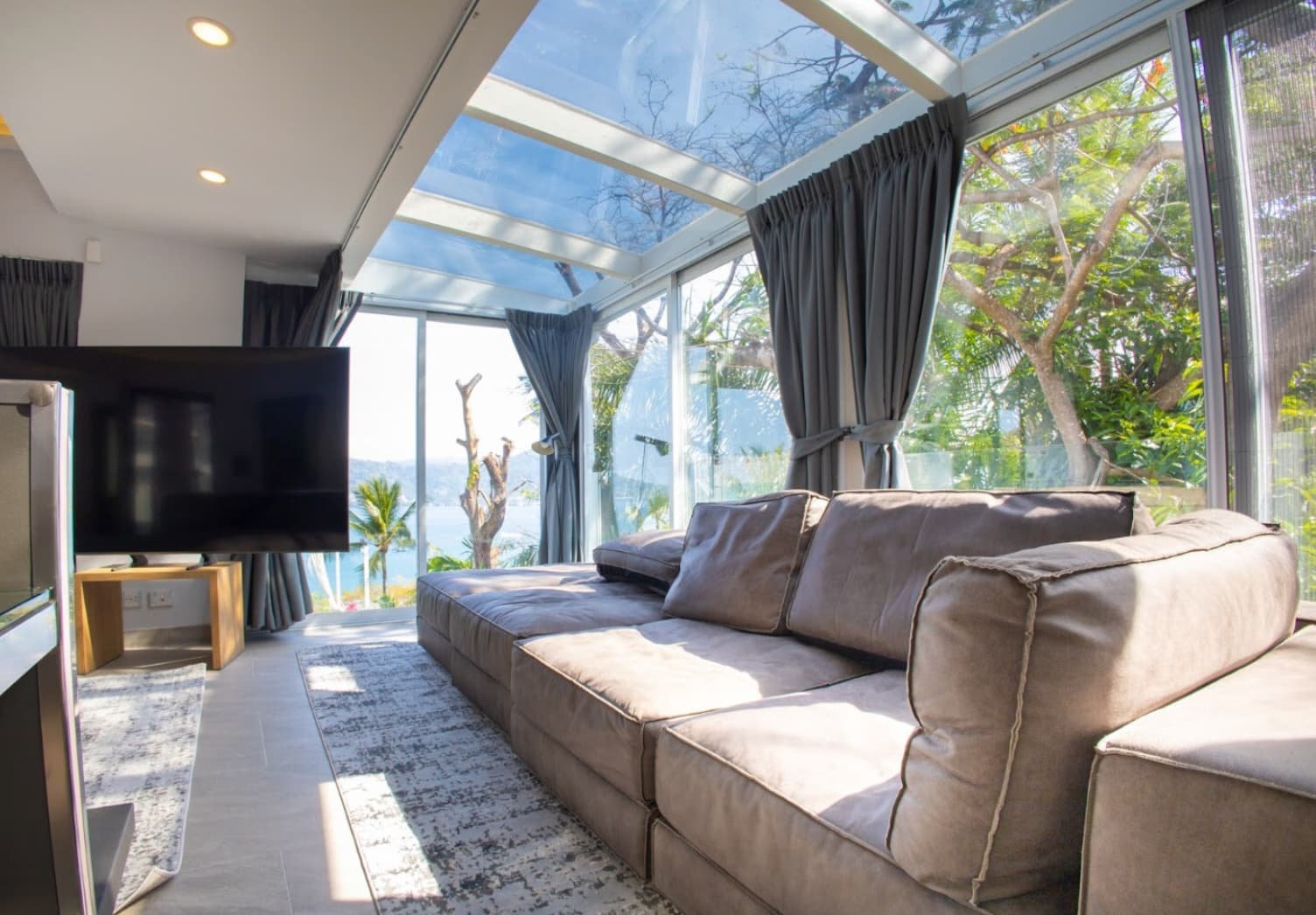 Book Today And Save Money with our booking engine
Don't wait any longer and get in touch with us, your dream vacation is about to start.